Kawartha Stamp Club
Peterborough, Ontario, Canada

R.P.S.C. Chapter # 58
Photos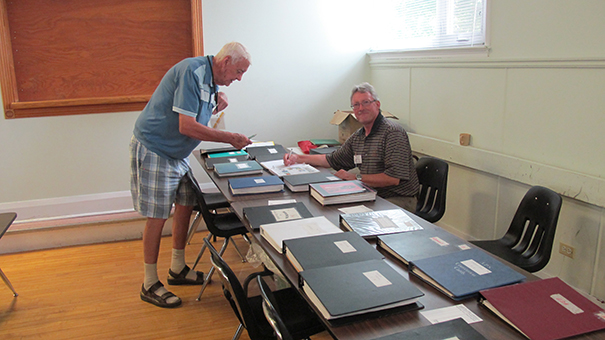 Bill Crins (right) and Rusty McQuaid (below) provide excellent service for the Club Circuit Books.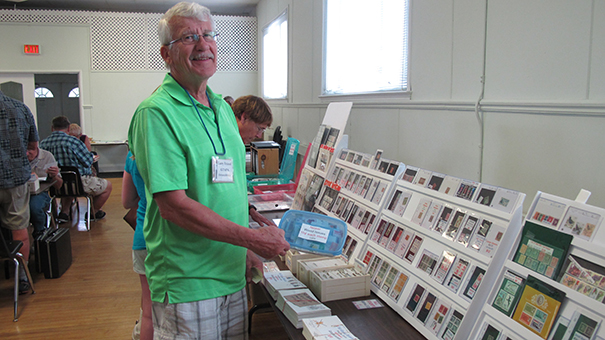 Larry Friend shows some philatelic materials for sale.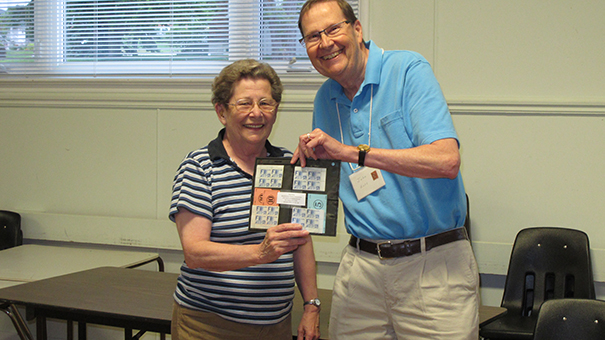 Michelle Brooks receives her prize for first place in the topical display contest featuring revolutionaries on stamps.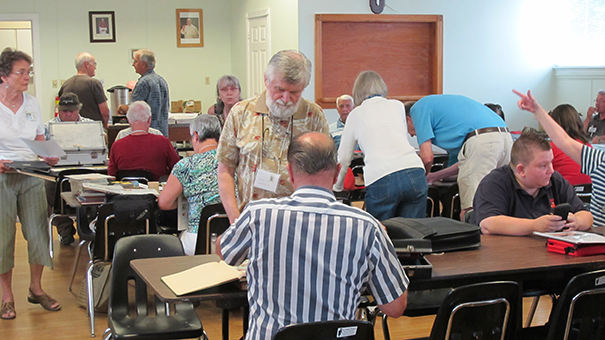 Club members pour over stamp albums and compare notes on their favourite stamps.
"A FRIENDLY MEETING PLACE FOR STAMP COLLECTORS"