Please place your stamps/covers directly on the surface of the scanner. That is, please remove any items from their mounts before scanning.
Take a look at the following image. The stamp on the left was kept in a two-row black stock card that also had clear plastic covering the entire card.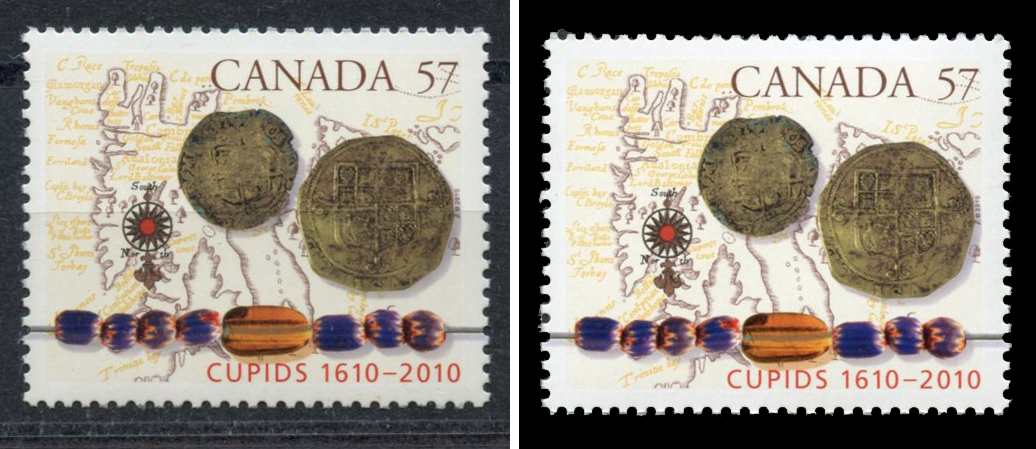 Notice that the overall 'brightness' of the image on the left is darker (grey-ish) because of the mount covering. Also notice (on the stamp on the left) the horizontal "line" at about the mid-point of the stamp ... this is due to the stamp being placed into a row of the stock card where the row mount only covers bottom half of the stamp.
The result of keeping the stamp in the mount is an image that is of poorer quality and shows a "line" across the scan which is not a part of the stamp. Very insightly
It does not matter if the stamp is a bit crooked on the scanner. It only takes seconds to crop and straighten a scan but it takes minutes (or longer) to "tweak" a poor scan (if at all)..